Up until October 22, 2012, the Jersey Shore was a place you'd go to have a pretty predictably good time. Then uncertainty hurtled into town along with a hurricane named Sandy. The SURE HOUSE, Stevens Institute of Technology's entry into the 2015 US Department of Energy Solar Decathlon, is a prototype for a solar-powered, storm-resilient home that aims to bring a level of security back to the New Jersey coast and other vulnerable areas.
Combining sustainability (SU) and resiliency (RE), the super energy-efficient, passively cooled and heated residence features a breezy and open 1960s beach cottage vibe that is SURE to make a splash at this year's Decathlon next month. We headed over to Hoboken, New Jersey in August to walk through the structure as final touches were being completed before its big trip over to California.
Read the full article here…
In October of 2012 Hurricane Sandy wreaked havoc along the northeast coast of the United States. In New Jersey alone there was an estimated 29.4 billion dollars in damages, with 346,000 homes affected and almost 2.5 million people left without power. The destruction the Stevens' community experienced here in Hoboken challenged us to respond positively in the face of this disaster.
Welcome to the SURE HOUSE, Stevens Institute of Technology's entry into the U.S. Department of Energy's 2015 Solar Decathlon competition…
Even among ongoing construction in Hoboken, the little house on Frank Sinatra Drive stands out like a sore thumb.
For one thing, the structure sits in an empty lot at the tip of Castle Point, its only neighbors a low office building and the mighty Hudson River. Then there's the layout—single story, raised on pilings, vinyl siding…and are those deck chairs?
At a ribbon-cutting ceremony this past Wednesday, the open secret of the Hoboken's newest and most unique single-family home was finally revealed.
Read the full article here…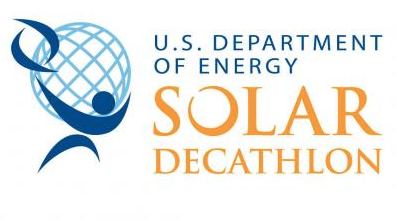 On October 29, 2012, the entire eastern seaboard of the United States felt the impact of Hurricane Sandy, but none more so than the New Jersey coastline, which took a direct a hit from the superstorm. Hurricane Sandy served as a wake-up call for the public, government leaders and policy makers about the devastating consequences of failing to prepare for the challenges of climate change.
For Stevens Institute of Technology, which has called Hoboken home since 1870, Sandy was personal. The city of Hoboken was paralyzed in the days and weeks following the storm, creating a state of emergency that was unprecedented. But at Stevens, Sandy served as a driving force in bringing together our best minds in pursuit of innovative solutions for a sustainable future.
Since Sandy, Stevens' faculty and researchers have been working on dozens of projects to help predict and mitigate storm damage, but one major opportunity presented itself when Stevens was selected to compete in its third consecutive Solar Decathlon, a biannual competition hosted by the U.S. Department of Energy to design, build and operate the most energy-efficient solar home within budgetary and building limits.
Read the full article here…
Glossary
Fossil Fuels
Fossil Fuels are the world's primary energy source. The burning of these fuels (such as Natural Gas, Oil and Coal) to... Learn More