Up until October 22, 2012, the Jersey Shore was a place you'd go to have a pretty predictably good time. Then uncertainty hurtled into town along with a hurricane named Sandy. The SURE HOUSE, Stevens Institute of Technology's entry into the 2015 US Department of Energy Solar Decathlon, is a prototype for a solar-powered, storm-resilient home that aims to bring a level of security back to the New Jersey coast and other vulnerable areas.
Combining sustainability (SU) and resiliency (RE), the super energy-efficient, passively cooled and heated residence features a breezy and open 1960s beach cottage vibe that is SURE to make a splash at this year's Decathlon next month. We headed over to Hoboken, New Jersey in August to walk through the structure as final touches were being completed before its big trip over to California.
Read the full article here…
In October of 2012 Hurricane Sandy wreaked havoc along the northeast coast of the United States. In New Jersey alone there was an estimated 29.4 billion dollars in damages, with 346,000 homes affected and almost 2.5 million people left without power. The destruction the Stevens' community experienced here in Hoboken challenged us to respond positively in the face of this disaster.
Welcome to the SURE HOUSE, Stevens Institute of Technology's entry into the U.S. Department of Energy's 2015 Solar Decathlon competition…
One of the entries into this year's US Department of Energy Solar Decathlon is the so-called Sure House, which is powered by solar energy and also built to withstand harsh coastal weather conditions. It was designed by the students of the Stevens Institute of Technology in association with the PSEG Foundation. The aim was to create a solar powered, energy-efficient, cost-effective and also hurricane-proof home. The name of it is a merging of the words SUstainable and REsilient.
Read the full story here…
When Stevens Institute of Technology students entered a national sustainable-house contest, they decided it wasn't enough to make their house energy-efficient. With memories of Superstorm Sandy still fresh in Stevens' hard-hit hometown of Hoboken, they decided their house should also be able to stand up to hurricanes.
"We thought it was important to address a real regional problem, and of course Sandy had hit in 2012," said John Nastasi, an architecture professor at Stevens and lead faculty member on the project. "We were all devastated by Sandy. It tore through Hoboken."
The result of Stevens' effort is the SURE house — SU for sustainable and RE for resilient — currently sitting on a parking lot overlooking the Hudson River in Hoboken. It will be Stevens' third entry into the Solar Decathlon in October, a biennial competition sponsored by the U.S. Department of Energy that challenges college teams to build solar-powered houses.
Read the full article here…
Moxa is sponsoring Stevens Institute of Technology as it competes in the US Department of Energy's Solar Decathlon 2015, an award-winning program that challenges collegiate teams to design, build, and operate solar-powered houses that are cost-effective, energy-efficient, and attractive.
Moxa will provide its industrial hardened networking equipment to Stevens Institute of Technology students as they build their entry, Sure House, a sustainable, resilient house for coastal communities engineered in response to the 2012 Hurricane Sandy tragedy that took the lives of 158 people and caused more than $65 billion in damage. For example, Sure House will sit on a bed of pilotis (ground-level supporting columns) to slightly elevate it out of reach of flooding, plus have durable flood-shielding incorporated into the outer layers of the house to create a waterproof shell.
Read the full article here…
To meet the most stringent building energy use standards in the world, SURE HOUSE has teamed up with the air-sealing experts at 475 High Performance Building Supply.
Passive House, a building energy standard originally from Germany, is growing in popularity in the United States, especially in the New York area. It has a simple idea – create a building envelope that is so airtight and well insulated that you can control the flow of energy in and out of the structure.
A building needs to be wrapped like a present in a completely airtight, unbroken layer. Constructing such an efficient envelope involves more than just adding layers of insulation.
So how do you air-seal a house and why is it so important? Over the next few weeks we hope to show the entire process and how it applies to the SURE HOUSE, but the simple answer is; with the use of specialized tapes and membranes. Because this practice is still new to the United States and these specialized materials are not yet manufactured here, we enlisted the help of 475, Passive House building component suppliers located in Brooklyn.

Stevens Institute SURE HOUSE students installing air-sealing tape on floor
475 – named after the Passive House cut off for Specific Heating and Cooling Demand of 4.75 kBtu/ft2yr – supplies air-sealing materials for the Northeast United States and offers guidance on how to use them in construction. In terms of building science, air sealing is critical to creating a successfully efficient envelope. This is true for many reasons, some of which are not immediately obvious. First, a leaky house contributes to significant losses of energy due to the flow of conditioned air out of the building. This leakiness can be measured with a "blower door test" in which a house is pressurized and a number is generated called the "air changes per hour."
The IECC requirement is 3.0 ACH50 for colder climates while the Passive House requirement is a fraction of that – 0.6 ACH50, quite a challenge and how it is achieved is different for every building. The second reason why this is so important is because airflow through an assembly actually greatly decreases the R-Value of the assembly due to convection removing heat from the insulation.
Finally, since an airtight wall can increase issues with moisture and mold inside the assembly, the assembly must be constructed with detailed analysis of water movement. This should provide greater control over how the wall will hold up if water gets inside.
As the SURE HOUSE team begins the air-sealing process, we decided it was time to head over to 475 on the other side of the island in Brooklyn to get everyone acquainted and to learn a little more about the products we will use. At the 475 warehouses, we took a look at their fleet of mockups showing how to properly seal any type of condition that might break an air barrier. The taping around window and doorframes, MEP penetrations, and at wall junctions must maintain a continuous barrier. A "red pencil test" is performed where you take a "red pencil" and start to draw a line along the air barrier and confirm that you can complete an entire loop without picking the pencil up off the page. If this can be done for every section of the house, you have succeeded and hopefully you will achieve the number you want with your blower door test. If not, it's back to the drawing board.
With the help of 475, we are working out the issues in air-sealing the SURE House, starting with the basics. The first product every Passive House project should invest in is an interior, airtight membrane known as Intello. We will use this fabric-like membrane will wrap the interior of the framing of the walls and ceiling for the SURE HOUSE. The technology behind this material is groundbreaking in how it deals with moisture within a wall or roof.
When making a wall airtight, you don't want to create an opportunity for moisture to get trapped in. Basically, water should always have a way to dry out, but how can water get past an airtight membrane? The creators of Intello have exploited the difference between airtight and vapor-tight to make a material that permits water to pass through it when moisture content reaches a certain level. When a wall gets too wet, the Intello membrane undergoes a chemical change, which allows the wall to dry out, and lessens the risk of mold growth.
The next big line of products we will be considering for air-sealing are the specialized tapes. There are an unlimited number of conditions that require tapes with different properties and geometries. 475 offers a multitude of tape products as well as advice on where to use them so it will be back to Brooklyn for the team as we wrap up SURE HOUSE to achieve optimal energy efficiency.
If you haven't already heard, we are designing a SUstainable+REsilient SURE HOUSE as our Stevens Institute entry into the U.S. Department of Energy Solar Decathlon competition. At it's core SURE HOUSE is a super efficient, solar powered, net-zero home that could've survived Hurricane Sandy. We also didn't want to just stop there, so we have been thinking of ways for SURE HOUSE to actually help the community after a storm has passed through. One of our concepts is what we're calling the REsilient Charging Hub for community members to come by and charge up their devices with clean solar energy, because we all know how much peace of mind can come from having a charged phone.
As you might imagine, coastal areas can be especially susceptible to power outages and really anywhere is susceptible when you're dealing with hurricanes. What most people don't realize is that most solar homes can't provide power during an outage because the systems are tied into the grid. So without an expensive battery backup system or a dirty diesel generator you would pretty much out of luck. At SURE HOUSE we are using a piece of technology called a transformerless inverter. It serves as an inverter converting our solar DC power to household AC power, but what's unique is it's ability to isolate or island itself from the grid, learn more. This means we are able to produce some emergency power while the sun is out and we thought it would be cool to allocate a portion of this emergency power for USB chargers that our neighbors could use. We wanted to get a better idea for how something like could be constructed, so we built it…and it totally works!
Design
At the entry of our home we are utilizing planters to cover our water tanks, and we thought this area would be good as a public gathering spot with integrated USB outlets. We detailed the design as a deep seated bench with gel-coated backing where USB outlets could go. The wood finish would match the ramp/decking material and the gel-coat matches the composite finish of our storm shutters.
Engineering
In designing a house to resist flooding and hurricanes, this charging hub needs to be REsilient as well. Since it is located in an area vulnerable to flooding we needed to waterproof all the electrical componentry. So in the spirit of many of the other details of our home, we adopted from the marine industry. The USB outlets are actually marine-grade electrical receptacles and our additional electronics are all housed within a NEMA 12 rated waterproof enclosure.
View this blog on PopSci.com here.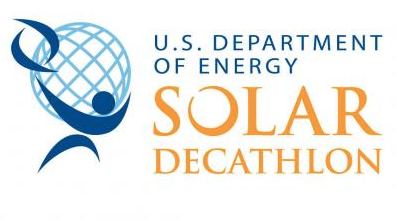 On October 29, 2012, the entire eastern seaboard of the United States felt the impact of Hurricane Sandy, but none more so than the New Jersey coastline, which took a direct a hit from the superstorm. Hurricane Sandy served as a wake-up call for the public, government leaders and policy makers about the devastating consequences of failing to prepare for the challenges of climate change.
For Stevens Institute of Technology, which has called Hoboken home since 1870, Sandy was personal. The city of Hoboken was paralyzed in the days and weeks following the storm, creating a state of emergency that was unprecedented. But at Stevens, Sandy served as a driving force in bringing together our best minds in pursuit of innovative solutions for a sustainable future.
Since Sandy, Stevens' faculty and researchers have been working on dozens of projects to help predict and mitigate storm damage, but one major opportunity presented itself when Stevens was selected to compete in its third consecutive Solar Decathlon, a biannual competition hosted by the U.S. Department of Energy to design, build and operate the most energy-efficient solar home within budgetary and building limits.
Read the full article here…
Glossary
Flood-Resistant
Flood resistant construction for the SURE HOUSE means successfully keeping floods outside the home thanks to the... Learn More